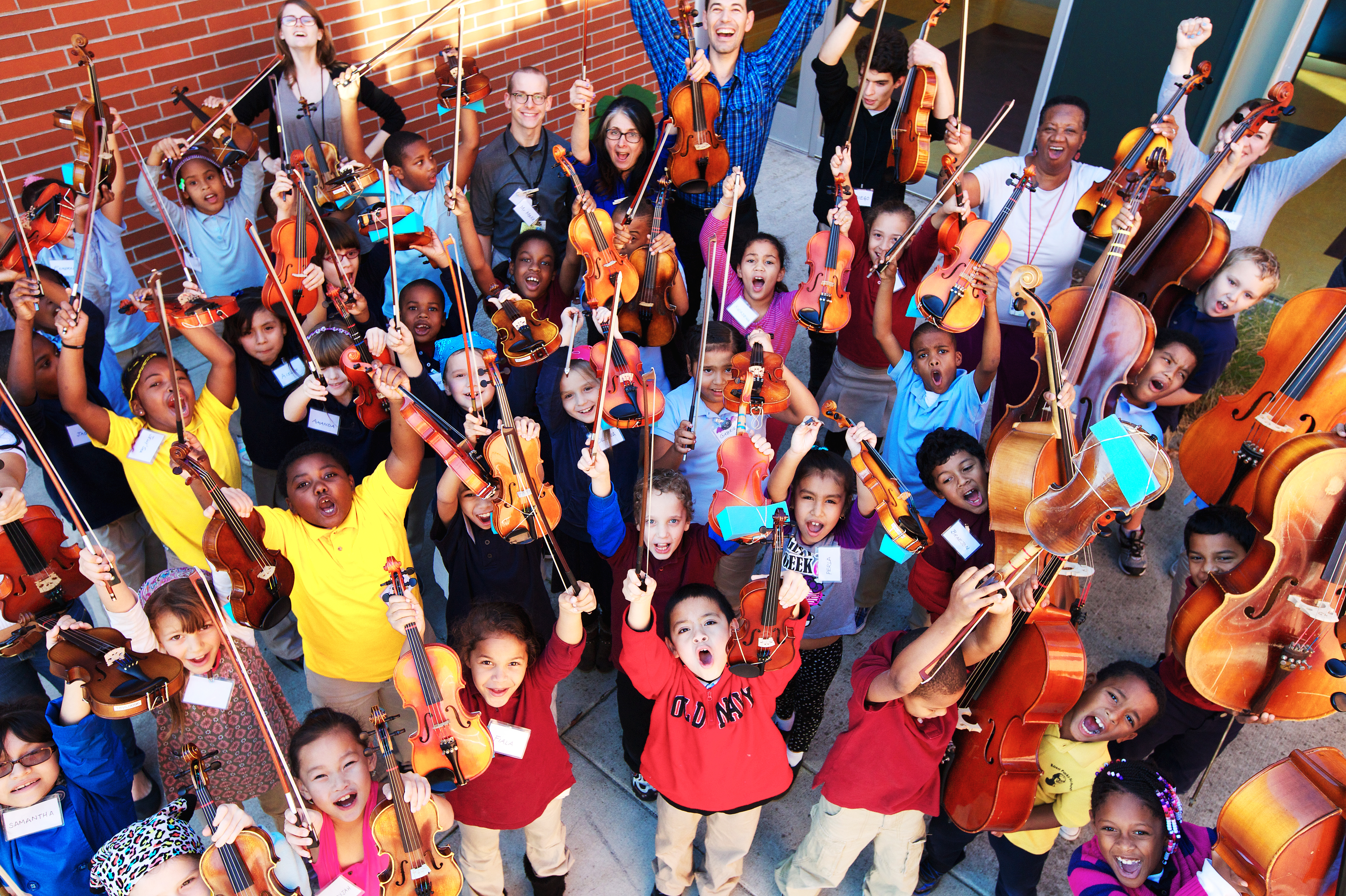 Last August I became a Teaching Artist at BRAVO Youth Orchestra in North Portland. It is an after-school music program based on El Sistema, founded in Venezuela in 1975 by José Antonio Abreu. Gustavo Dudamel, Music Director for the Los Angeles Philharmonic, came through El Sistema. Perhaps you saw this featured video years ago, or on a TED talk?
We give 2 hours of intense music training every day to students of Rosa Parks Elementary, a school with the greatest number of subsidized lunches and diverse racial background (180 different languages spoken within families whose children attend the school). It's a place where this program is greatly needed, and the results have been extraordinary.
I was brought on board last August to work with the 3rd an 4th grade cellists. Everyday features 45 minutes of full orchestra, then 45 minutes of sectionals, followed by 30 minutes of either choir, theory games, or chamber music.
The first weeks were excruciatingly difficult as I learned mostly what DIDN'T work in classroom management.
I thought that I was supposed to exert control to get everyone behaving appropriately.
I asked nicely. I waited. I yelled. They just laughed at me and kept carrying on misbehaving. None of these worked AT ALL.
Until I found the solution:
Start the lesson, work with the kids that were willing to play, and wait for the others to join. I was terrified that it wouldn't work, but it did.
Suddenly, we had a core of kids who were willing to play, and slowly the others started to join in. Every day brought a unique challenge, but I was amazed at how much music these kids could handle after a full day of school.
Some even chose to stay after school to play even more:
One of our many highlights this year was combining with the Yakima El Sistema program for a joint concert conducted by Juan Felipe Molano. Here is a glimpse into an amazing rehearsal:
The staff I work work with every day is a group of fabulous musicians and humans who see the benefits of bringing music into the lives of these children. In fact, the methods of classroom management we are being taught is NOT dictatorial control, but rather SELF control to help lead productive sessions. My yogic training is being taken to it's next level! Speaking of which, I was able to introduce some breathing exercises for the kids at the beginning of classes.
The board of directors is an incredible group of people who I am truly blessed to work with. Every single one of them serves selflessly with love, commitment and truly beautiful spirit.
On the last day of BRAVO I awarded each of the 5 cellists who made it through the whole year with individual awards: (from left to right) beautiful tone, beautiful heart; positive energy; loving kindness; creative adventure; and good humor.
During a short recess outside each of them came up individually to ask if I was going to teach cello next year. When I told them I was, each of them said "YES!" and then ran off to play. I guess I got better as the year went along.
What an incredible journey this has been!
And now 5 weeks off, then our summer camp in July. We begin again in August (they are on a year-round school schedule), so the summer will be short and sweet. What an honor to be a part of this incredible team.
An inside view of my year with BRAVO